Altri Bonds 50: The innovative programme to prevent fires and make use of forest biomass
"Think global, act local". This could well be the motto for the latest project developed by Altri Florestal. By working closely with local authorities and other bodies, Altri wants to change mindsets about how communities and local stakeholders manage residual forest biomass. By creating biomass collection plants, the project contribute towards reducing the risk of forest fire, reducing invasive species and making use of biomass.
If plastic, cardboard and glass now have their own dedicated spaces where they can be placed for subsequent recycling, then why can't we apply the same philosophy to collecting forest biomass? This is one of the ideas underpinning the Altri Bonds 50 project, an initiative by the Altri group which aims to foster cooperation between the private sector, the public sector and different bodies to take advantage of forest biomass and enhance the active management of forest areas.
The Group's CEO, José Soares de Pina, says that by focusing on a very close relationship with communities, Altri wants to contribute towards "creating an open, transformative and uniting culture which isn't limited to the space within our organisation."
With this greater purpose in mind, Altri Florestal is putting together its Altri Bonds 50 programme which envisages a series of specific actions with local communities aimed at appreciating the land, promoting good practices to make use of forests' residual biomass, conserving the natural capital of each region, contributing towards lessening the risk of forest fires, encouraging the circular economy and also informing people and debunking long-standing myths about forestry in Portugal, particularly regarding the eucalyptus.
The first steps have already been taken towards implementing the Altri Bonds 50 project on the ground, with the signing of cooperation agreements with various different municipalities, parish councils and other bodies to create biomass collection plants. Several biomass collection plants are currently in operation – most of which are located in the municipality of Penacova, the first to subscribe to this programme.
Lowering fire risk by making use of residual forest biomass
Tiago Cordeiro, the timber and biomass supply manager at Altri Florestal, explains the focus of this innovative programme, as well as the problems it intends to solve: "This project reflects Altri Florestal transposing its social responsibility onto the community, particularly communities in Portugal's interior, which have become somewhat deserted and have areas of forest which are not well controlled. These are areas which every year have to grapple with the serious problem of forest fires. This project therefore has a social component, emphasising help and interconnection between the industry, the forestry sector and the general public."
And how does the group intend to help Portugal's interior regions to mitigate the forest fire risks? Aware of the fact that, when poorly managed, biomass is a key factor in propagating fires and generates all kinds of problems, Altri Florestal wants to help communities to encourage this uncontrolled biomass to be removed from land, cut the amount of burn-clearing – which as well as heightening the fire risk, also has a negative environmental impact owing to CO2 emissions – and channel this biomass into electricity production, thereby boosting the circular economy in these regions.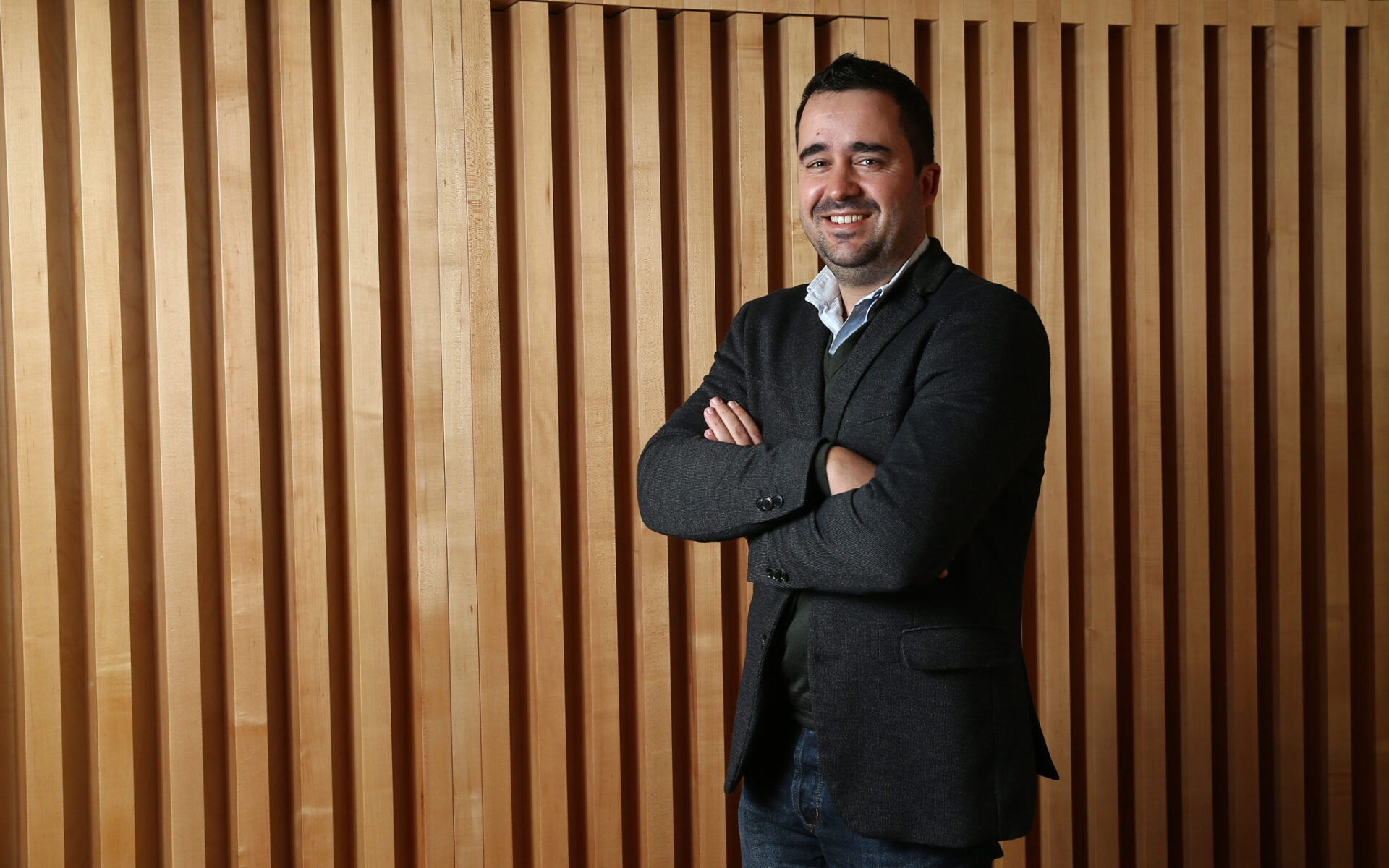 But to achieve this, there needs to be a profound cultural change and a different mindset. Let's not forget that forest biomass is made up of a whole tree's organic material, from its roots to its leaves, including the bark and branches. Biomass also includes brushwood, as well as leftover material from forest clearing and waste resulting from domestic human activity – namely, trimmings from garden maintenance, and pruned branches from vineyards, orchards or olive groves. And although people are still unaware of the benefits and uses of these materials in producing green energy, it's important to change this paradigm and encourage energy recovery in these counties.
Tiago Cordeiro explains what needs to happen, and draws a parallel with the recycling sector: "We didn't think twenty years ago that that we'd have to separate our glass, plastic and paper and place it in a specific deposit. Back then we didn't think separating our rubbish was important. We believe that this kind of raw material [residual forest biomass] should be regarded the same way: there should be specific deposits, rather than what happens now where many people choose to make bonfires or burn-clear their vegetation which often leads to forest fires."
Altri Bonds 50: operating as a network to transform communities
Mindful of the fact that one body alone will struggle to make an impact and implement any meaningful change within the general public, the group has set out a strategy which involves operating as part of a network. According to Henk Feith, Altri Florestal's head of strategy and forest development, "The company seeks to perform its business activity working very closely with the communities in which it operates, in order to create positive effects on the land and in its communities." The Altri Bonds 50 programme thus envisages implementing initiatives in cooperation with local authorities, but also with other kinds of bodies such as the Rovisco Pais Hospital (in Cantanhede), the Algarve International Circuit and the Mata do Bussaco Foundation, among others.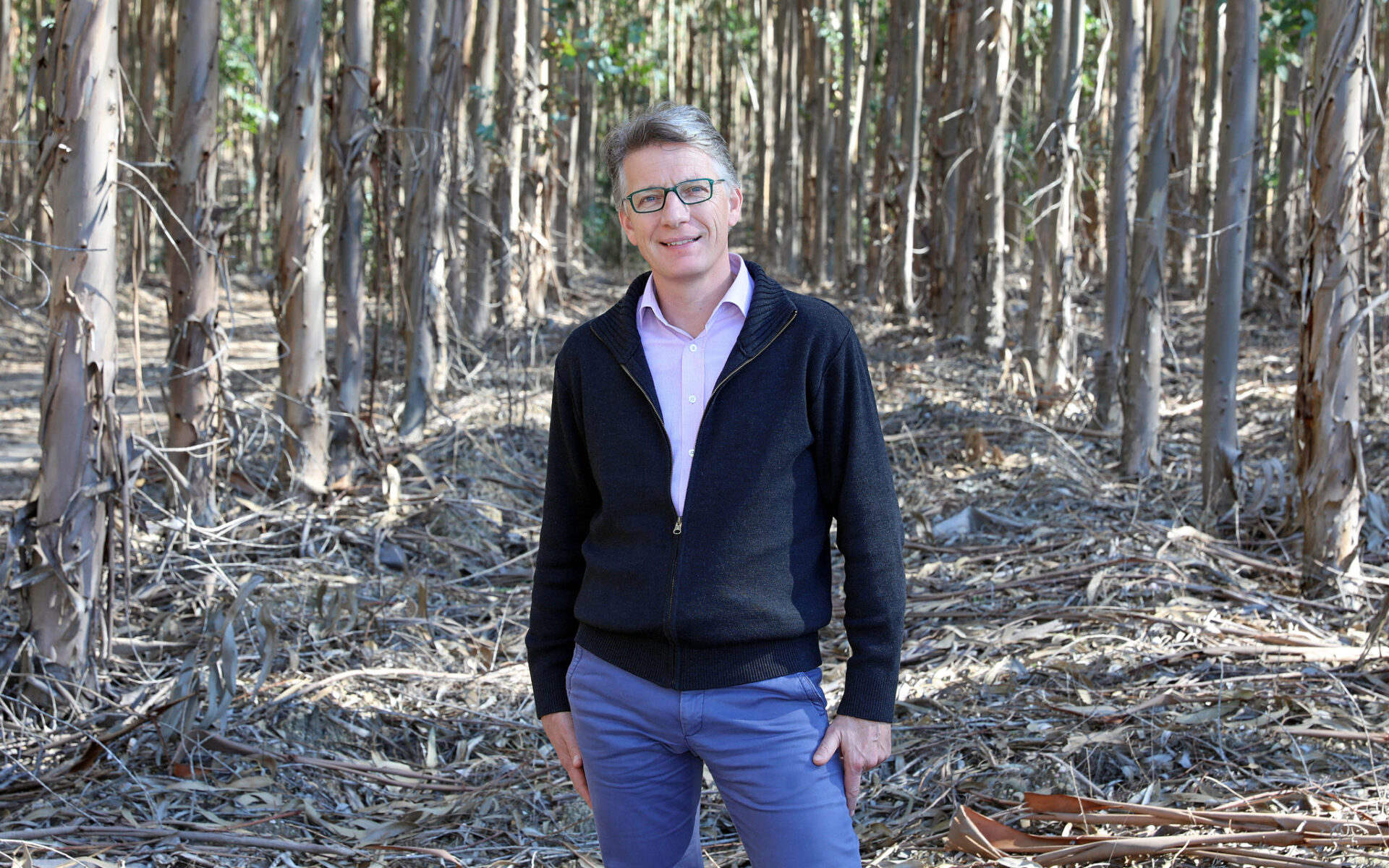 In terms of goals to be achieved, Altri Florestal is striving towards establishing commitments, cooperation agreements or letters of intent with 50 bodies across the country. Forecasts suggest that the biomass collected under the aegis of this programme will account for 5% of the total biomass used in the group's forest waste thermal power plants – equating to 60 thousand tonnes per year, in the first three years.
But once again, the project's success depends upon the ability to raise people's awareness of the importance of implementing the best biomass management practices. As Altri Florestal's Tiago Cordeiro emphasises, "It's all going to depend somewhat on how people are educated in this regard. It's a programme that requires a lot of time, awareness-raising and intervention by the Portuguese government – mainly via municipal councils – urging people not to burn their biomass but instead to deposit it at specific locations. In other words, forming an interconnection between councils and their local communities will be key."
How are the Biomass collection plants being implemented?
There are already 15 consolidated biomass collection plants under the terms of the Altri Bonds 50 programme. Most of these sites (13) are located in the municipality of Penacova. The Meirinhas Parish Council (Pombal) also recently established a cooperation agreement with Altri Florestal to create such a plant. (see text)
People will be able to deposit their forest waste or agricultural leftovers at these collection plants, free of charge. This organic material will then be taken to power plants owned by the Altri group. This reduces the risk of forest fires caused by burn-clearing and bonfires raging out of control, while simultaneously contributing towards controlling invasive species (e.g. acacia) and boosting green energy production.
According to the mayor of Penacova, Álvaro Coimbra, "People's feedback regarding this initiative has been very positive because it doesn't take long for the plants to fill up, before we have to empty them again. Although we haven't yet had any major campaign to tell people about these collection sites, we have seen that people have already become used to dumping their biomass at these plants."
PENACOVA
Penacova: pioneering the implementation of the Altri Bonds 50 programme
Penacover is the location where the implementation of the Altri bonds programme has reached a more advanced stage. The county has a total of 12 biomass collection plants scattered throughout its parishes, plus a central plant. We interviewed Álvaro Coimbra, the mayor of Penacova, and he explained the importance of this cooperation agreement. "Our county consists mostly of forest. Over 80% of its area is forest, but it is quite disorderly: there are multiple plots of land and thousands of small producers. It is therefore an area which is very difficult to manage."
As a result, the land is often ravaged by forest fire. "Last year we had two major fires, one of which destroyed over 200 hectares and even put some villages in danger. The challenge is knowing how to mitigate these risks."
And this is precisely where the partnership with Altri comes in, to help manage biomass and prevent burn-clearing. According to the mayor, "The project has worked really well and the result has been positive." He adds, "We've got more ideas to take this relationship further, namely the possibility of having an electric biomass collection vehicle and also a small container which could be provided for people to use to take their waste to the biomass collection plants."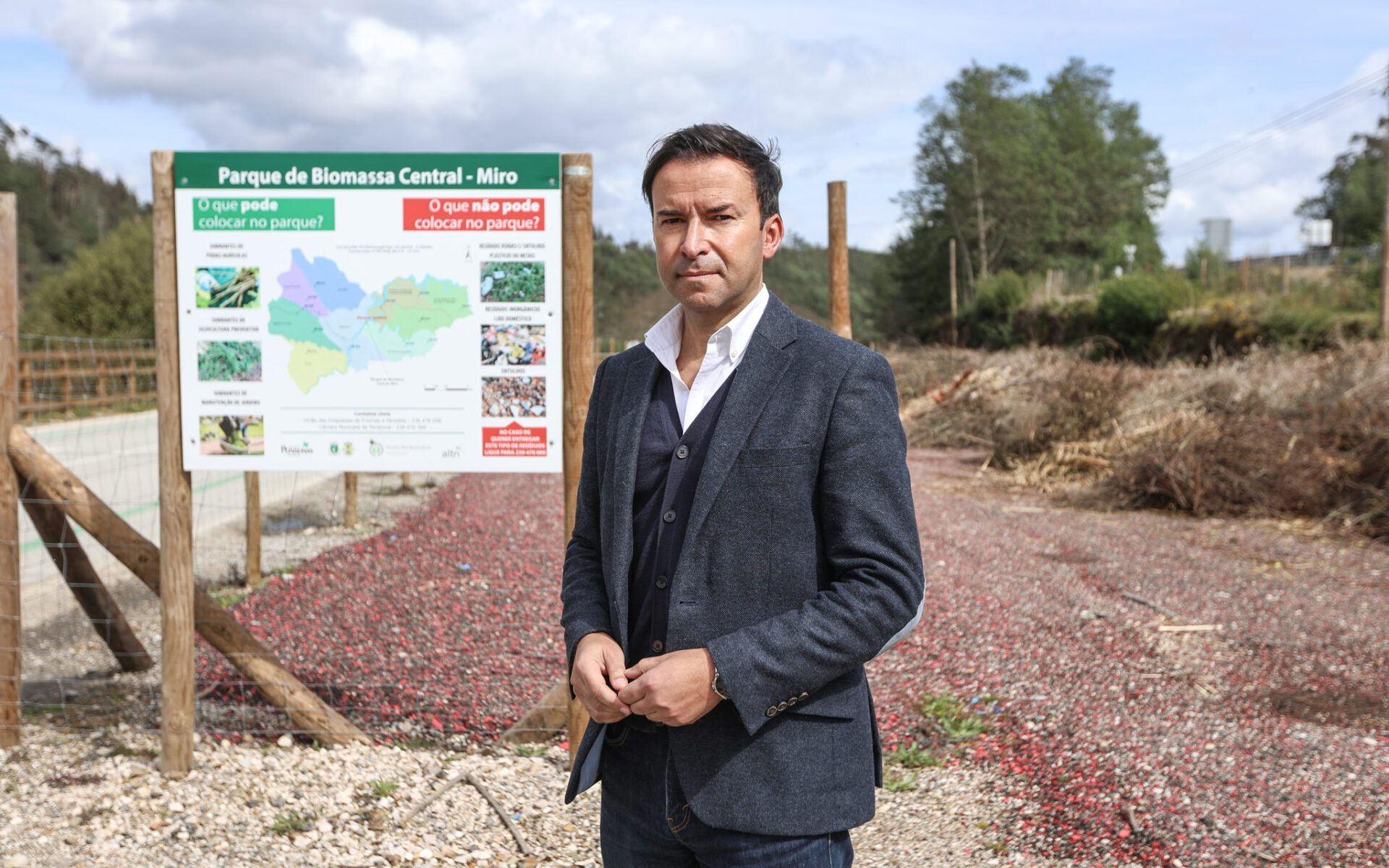 Fighting back against invasive species and recovering burnt areas: the flip side of the Altri Bonds 50 programme
The biomass collection plants are the most visible face of Altri Bonds 50. But the project stretches way beyond this. Henk Feith explains. "The Altri Bonds 50 programme has various themed areas, some of which have already been implemented on the ground while others are still in development." The head of strategy and forest development provides examples of some of the initiatives which are being put together at local level, such as the projects to cut back invasive species (in Penacova), to recuperate burnt areas (Cantanhede), to ensure the collective management of derelict areas (in Baião), to develop a Special Advanced School for forestry (in Figueira da Foz), and to publicise the Livraria de Mondego geological monument (in Penacova).
Meanwhile, the launch and publicising of the domestic biocontainer is also in the pipeline. This is an innovative project, exclusive to Altri Florestal, targeting ordinary citizens. It can be used for the domestic sorting of waste resulting from pruning, gardening or other domestic cleaning activities. Since this biocontainer is the size of a car boot, it's going to facilitate transportation of biomass from people's domestic activities, thereby encouraging people to become involved and encouraging the mass uptake of good environmental practices.
At a time when environmental issues and the subject of sustainability are front and centre in the political and corporate world, it is of the utmost urgency that solutions be found that will not only accelerate energy transition, but also ensure that biodiversity is preserved. Within this context, the Altri Bonds 50 project might well be a game changer in how forest waste is managed in Portugal, and may be a major contribution towards ensuring the stability and use of the land.
Meirinhas Parish Council focuses on biomass collection and environmental education initiatives
The county of Penacova was one of the first bodies to sign up to the Altri Bonds 50 biomass collection programme, and Meirinhas Parish Council (in Pombal) is the latest institution to sign a cooperation agreement with Altri Florestal.
The first step was taken on 27th February of this year, to install a residual forest and agricultural biomass collection plant at that site. Within the remit of this agreement, Altri Florestal undertakes to provide technical support, particularly for the processes of collecting, transporting and delivering leftover materials from operations to protect the forest against fire, brushwood clearance, pruning and plant health and greenery maintenance, as well as agricultural wood waste.
But cooperation with the local population extends to other dimensions, namely that of environmental education. To this end, projects are also scheduled to be developed to boost green education in the parish's schools.