EBIO Network has a new biodiversity station
On the 30th May the Ribeira da Foz Biodiversity Station joined the EBIO network. It is a two kilometre long trail containing nine panels providing information about biodiversity, with emphasis on insects and plants. The first part of the trail passes through a dense riparian gallery, and continues on along an ancient water course up to the new overhead footbridge which crosses the stream right by the weir. On the other side of the stream, the EBIO trail passes through the native vegetation which flourishes all around.
The biodiversity stations which form part of the EBIO network are short walking trails no longer than three kilometres, signposted throughout with nine panels containing information about the biological phenomena which can be seen by visitors. Each station is located at a site with a rich and specific landscape, representing the area's characteristic habitats. The panels function as a kind of field guide and make reference to symbolic and common species.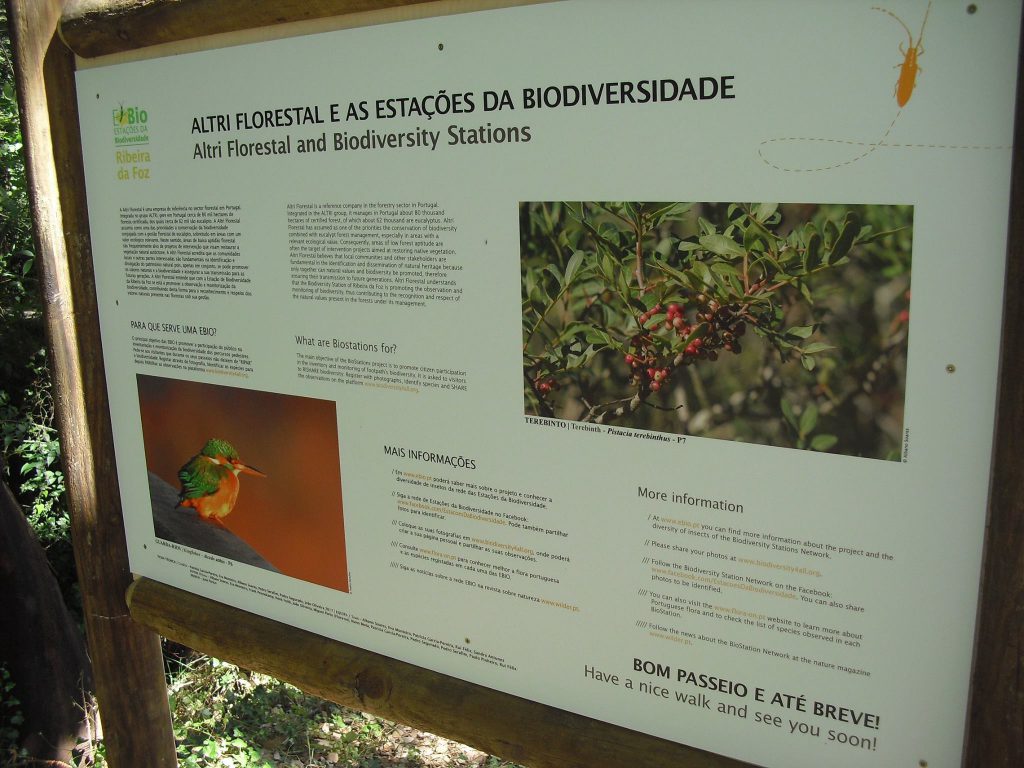 Biodiversity Stations
There are 33 biodiversity stations open to the public in mainland Portugal, and a further eight are under construction. Most of them were funded by their city councils, but the Ribeira da Foz Biodiversity Station was supported by Altri Florestal.